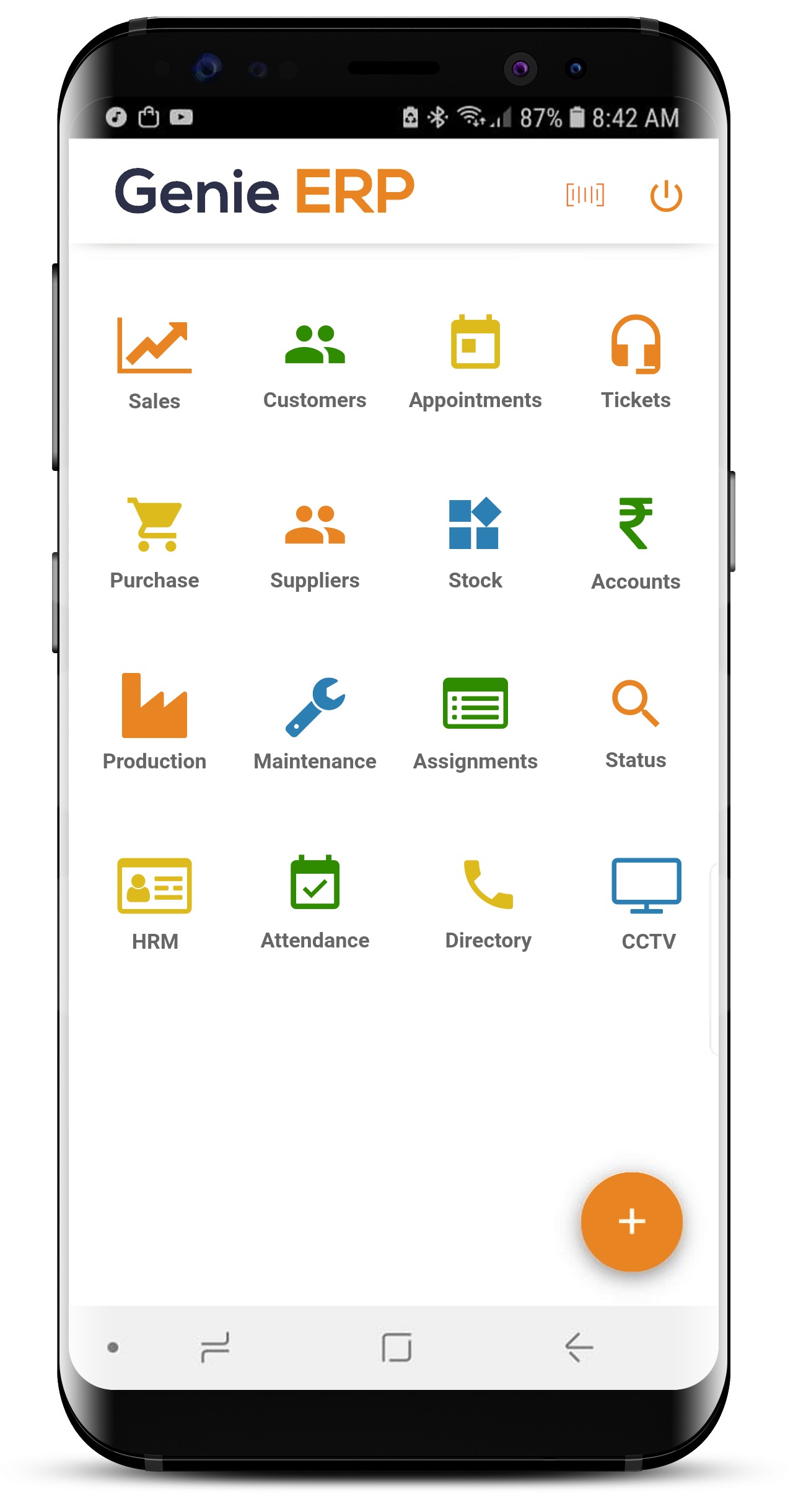 ERP made Easy
Business Management Simplified
Easy
Reliable
Powerful
Integrate & Streamline
Manage smartly with an integrated view of all departments. Optimize use of time, money, and materials.
Impress Customers
Offer an amazing personalized interface to every customer, winning their confidence and orders.
Go Mobile
Say goodbye to spreadsheets & jurassic desktop systems. Get smartly analyzed real-time data at your fingertips.
Single Smart Solution for Every Operation
Ease and optimize every core function of your business, thereby building powerful integrated analysis for you, while simplifying work for every stakeholder.
Choose your Package
(10 users included)
+ GST
(30 users included)
+ GST
About Peach
Genie ERP is a creation of Peach Technovations Pvt. Ltd., a company dedicated to helping organizations streamline their operations, and enhance their customers' experience. Our products help Government Organizations become more transparent and citizen-oriented, and MSMEs become lean and systems-driven.